UV cut!
In fact, reading glasses with progressive lenses (far / middle / near) that do not need to be changed.

Far: When looking into the distance such as scenery.
Middle: When watching TV.
Near:When looking at your hand, such as reading.
Fashionable glasses with color gradated lenses.
In fact, it is a reading glasse equipped with a progressive lens for far, medium and near.
And it is so fashionable that it will not be noticed of your reading glasses.
A gradient-colored lenses protect your eyes from glare and always cut out UV rays.
Because of large size of lens your field of sight will be kept large and clear.
The lens focal point is arranged to the distance between pupils of japanese.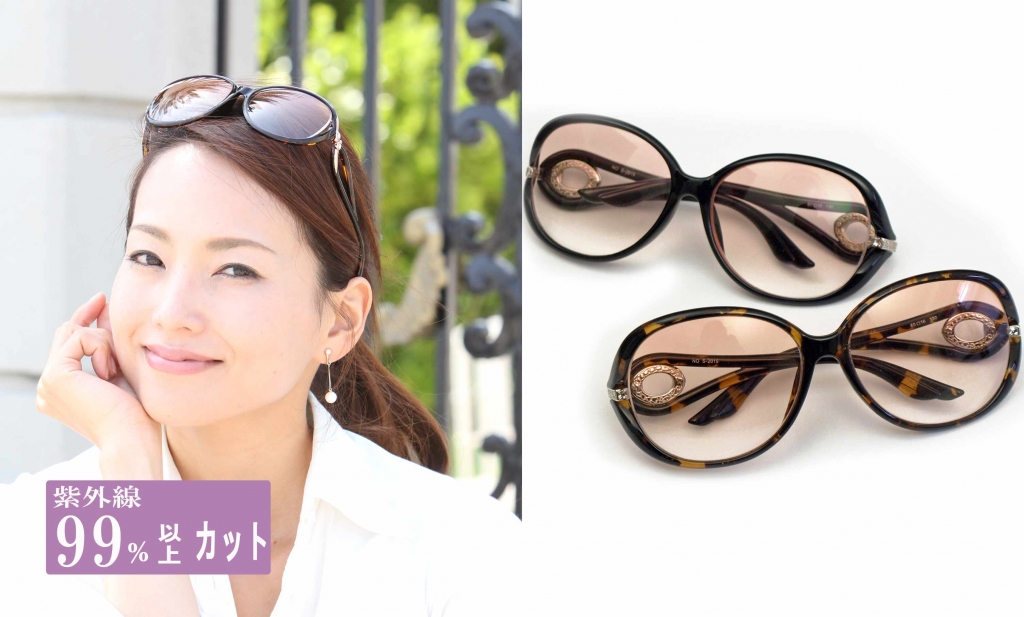 With this glasses, you will be mindless of your looking and enjoy reading at the fancy cafe.
This design of a thick frame and demi purple color of lens will make expression of your eyes look younger.
UV cut rate 99% or more
■The level of optical power: 1.5-4.5 (in 0.5 degree increments)
■ Made in Japan
Permission number 27B3X00134 as Type 3 medical device manufacturing and sales license